Individual Sports
Tennis
No matter what their skill level or interest before they come to Cobbossee, boys leave loving tennis and excelling at tennis.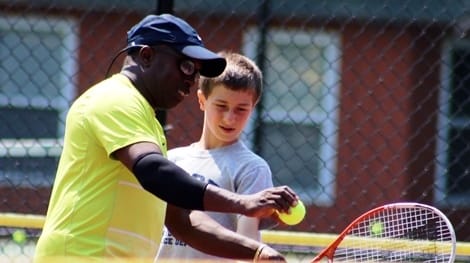 Lloyd Johnson has guided the program for decades, and his enthusiasm for all levels of players only grows stronger. At Cobbossee, our campers play tennis in the warm Maine sun or under the lights on one of our nine clay or hard surfaced courts.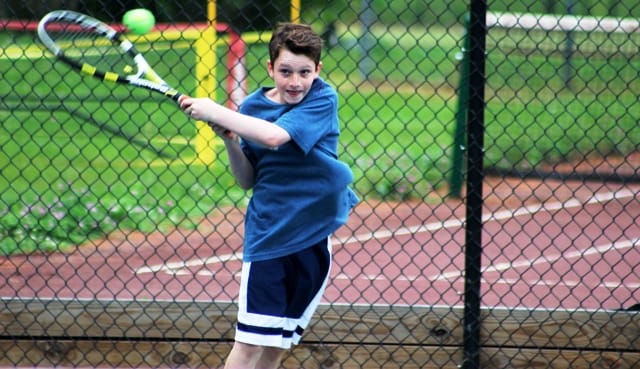 One of the reasons Tennis is so popular is that Coach Johnson brings many of his own prodigies from Jamaica as assistant coaches. The program is integrated from the top!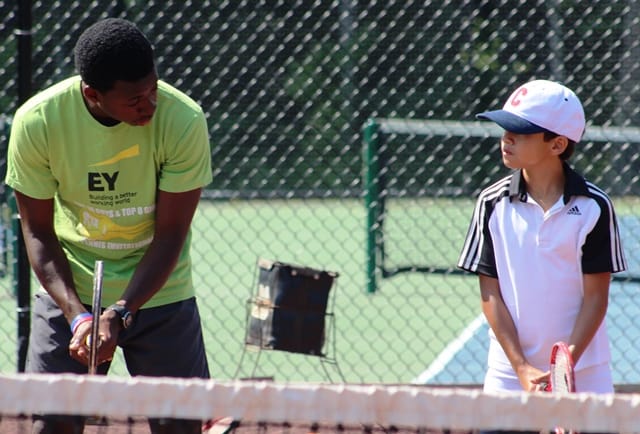 We host tournaments throughout the summer as a fun opportunity for our tennis campers to show off their vastly-improved skills!
Squash
Grab a racquet and jump into one of our newly constructed OUTDOOR squash courts!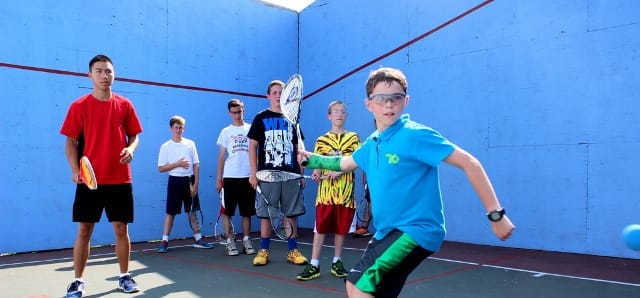 Campers love playing squash because of it's fun and energetic pace, not to mention high schools around the country are adding squash as a competitive sport.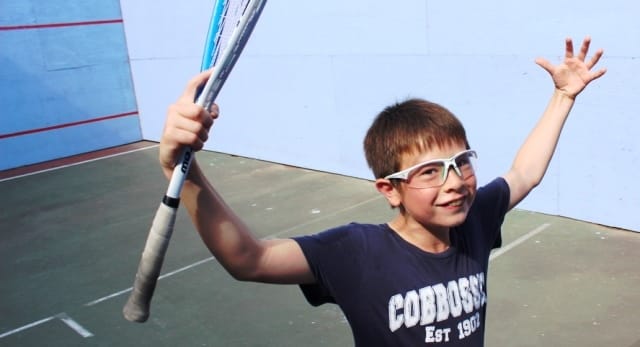 Our coaches have experience teaching campers of all skill sets.
Track and Cross Country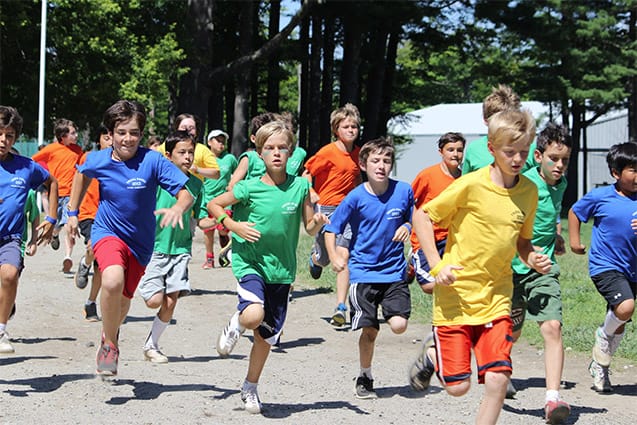 For those campers born to run, we have one of the most beautiful cross country courses in New England. Whether a camper is training for a track team or just testing his legs for fun, he will love running through our trails in the Maine wilderness. If they stick with it our staff will help drop seconds off each camper's time and get them in the best shape of their lives.
Golf
Fore! Situated on our beautiful private driving range Camp Cobbossee's golf program is fully customizable to your son's interest and skill level.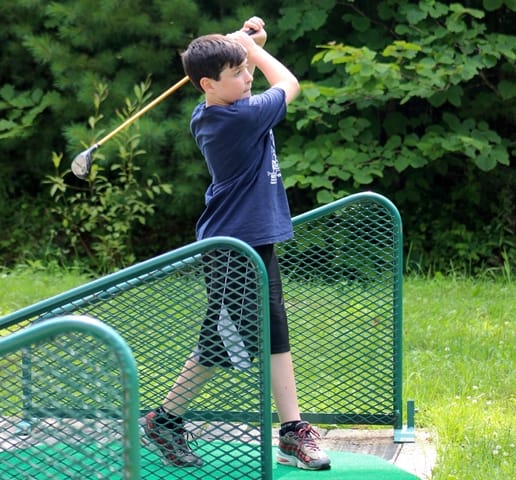 Our golf instructors bring their experience and technical skill to help campers perfect their swing. We provide all of the clubs and equipment a camper needs to hit the links and give golf a try.
Fitness Training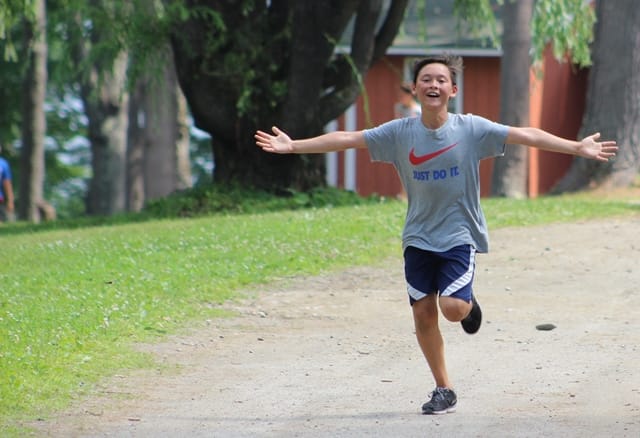 Conditioning is integral to an athlete's ability, safety, performance and success. Proper technique can be the difference between rapid improvement and injury. We take this seriously at Camp Cobbossee where campers learn how to take care of their bodies properly with programs designed specifically for their age and body type. There are no one-size fits all systems here. We use our brand new weight room in the Cobbadome and the miles of trail and lake around the camp as our "workout zone". Boys in seventh grade and higher have the opportunity to lift weights.