Location and Traditions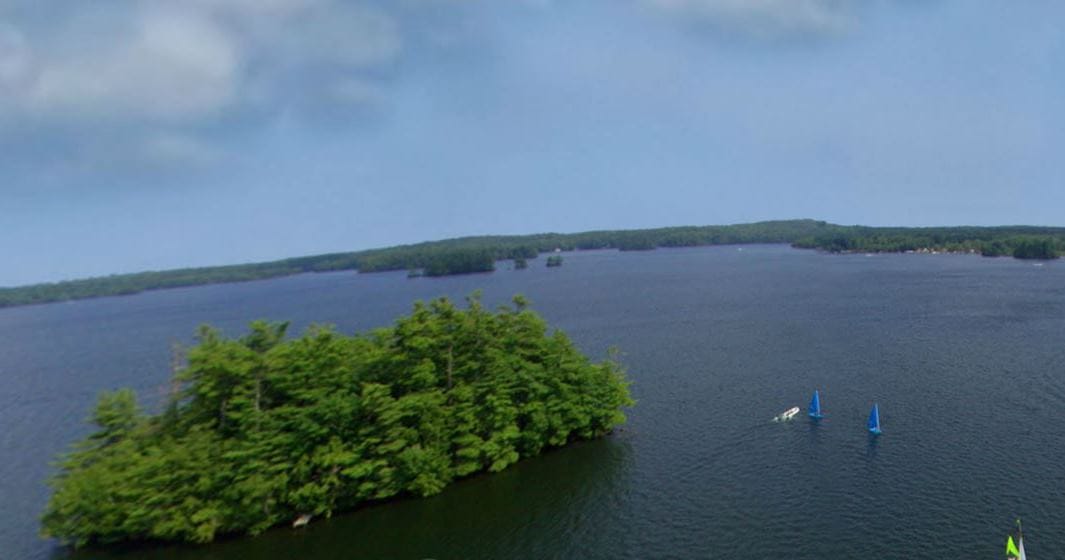 Camp Cobbossee lives in the center of one of the most stunning and adventure-rich areas on the eastern seaboard. Located in Monmouth, Maine, 15 miles west of the capital, Augusta, Camp Cobbossee has thousands of feet of private shoreline on breathtaking Lake Cobbosseecontee. Our lake is a majestic 12 miles long and five miles wide. Just beyond our last boat bouy lies our very own Spirit Island, where Cobbossee boys camp out. The camp is surrounded by our 120 acres of lush Maine forest, honeycombed by our own hiking and mountain-biking trails.
And then there's Maine itself.

It's just different from other New England states. It's bigger, quieter, more beautiful, and wilder. Whether it's cliff jumping (safely) into one of the many crystal clear rivers, beach trips to the glorious Maine coast, exploring Acadia National Park, or hiking Mount Katahdin, Cobbossee boys have all the offerings of one of the best states in the union at their fingertips all summer long.
Traditions and History

Cobbossee's traditions have been crafted and polished over the course of 112 years. Well before most Americans had electricity or drove cars, Cobbossee's songs were being sung under the same gorgeous Eastern White Pines and Cobbossee boys looked out over the same amazing lakefront.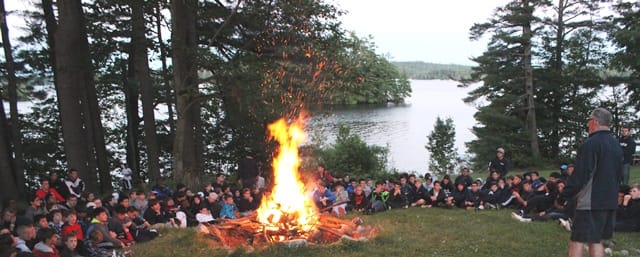 When a boy comes to Cobbossee, he takes his place in history.
SPORTSMANSHIP: Since 1902, it has mattered more HOW a boy does something at Cobbossee than WHAT it is he does. Since 1902 this has not been a place where boys learn to dominate each other, but rather a place where the social playing field is even no matter what the scoreboard says. Since 1902, a Cobbossee boy loses with his chin up and wins with a quiet grace.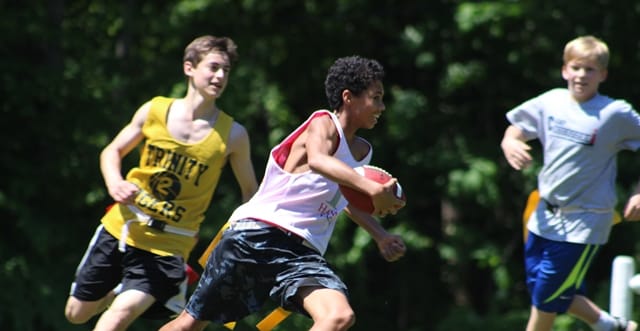 OUR COLOR WARS The end of each session is filled with the pageantry, passion and camaraderie of a color war. The entire camp participates, and everything from fishing to free throws to football becomes a way to earn your team vital points! It is also a time of fierce bonding between teammates and wild fun as the stakes rise.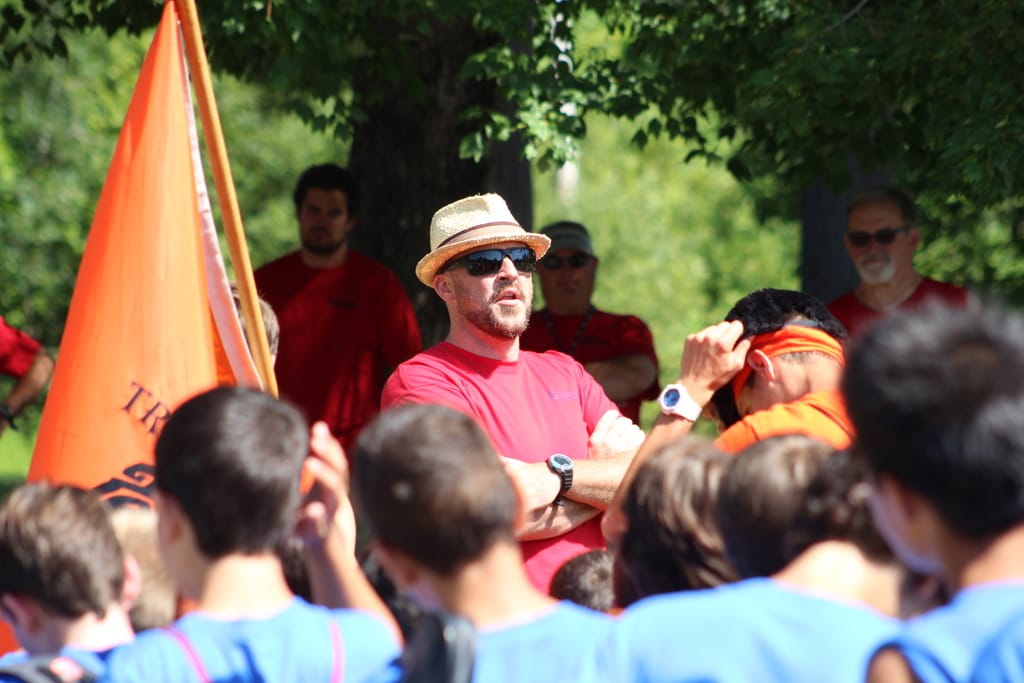 Finally, it is a proving ground for our tradition of sportsmanship. No matter what the stakes, sportsmanship is king.