Meet Our Directors and Senior Leadership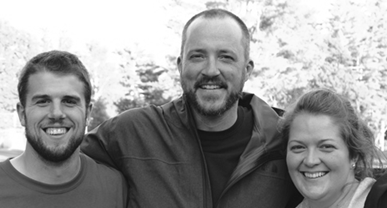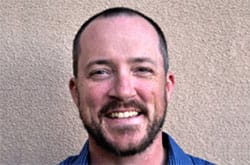 JOSH HOLLAND, DIRECTOR Josh Holland's decades in residential summer camping began out west, but he spent 10 years working at Camp Walt Whitman in New Hampshire, as well as directing an international summer camp in New Mexico for two years. Throughout his camp career, Josh has held pretty much every position at camp, specializing in waterfronts and residential life. Originally from the great state of Washington, Josh rowed, swam, and played rugby at Wabash College and Willamette University.  His love of sport went up a few more notches when he began coaching high school swimming and soccer, winning coach-of-the-year honors in four out of five years. Josh knows that camping and sports are both transformative for boys. That they are combined at Cobbossee in such a powerful way makes the camp a truly magnificent choice for the sports-minded boy. On his third decade of camping, Josh loves the intangibles of Cobbossee- a place where a boy can find true brotherhood so quickly. Josh has an MA from Washington State (go Cougs!) and is a doctoral candidate in American Studies at the University of Texas.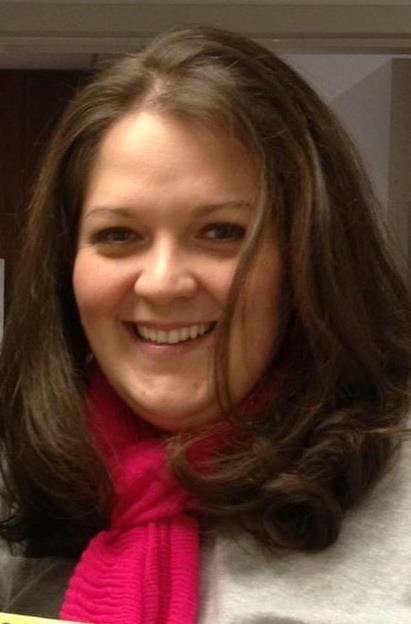 JACKIE BRETHEL, ASSOCIATE DIRECTOR Though raised in New York, Jackie Brethel has called Lake Cobbosseecontee home since 2010, when she began her four years as the Assistant Director of Kippewa, Cobbossee's sister camp. Jackie's spent more than 20 years at sleep-away camp and has enjoyed camp life as a camper, counselor-in-training, Art Director, CIT Director, Head Counselor and most recently, Assistant Director. Jackie became a teacher for the years following her degree in Childhood Education at SUNY Cortland. This background in childhood development allows her to easily connect with Cobbossee boys of any age. Further, her experience as both a camper and a long-time staff member has rendered her uniquely prepared to help families navigate all aspects and phases of the summer camp experience! Jackie believes that camp is the world's best classroom, allowing youngsters to safely try new things and forge lifelong friendships.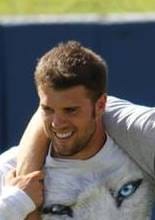 MICHAEL HEALD, ASSISTANT DIRECTOR Michael's camp experience kicked off in 2010 as a gung-ho baseball counselor – eager to share his knowledge with the boys of Cobbossee.  Growing up, Michael played just about every sport he could. He eventually focused on baseball which he played at the collegiate level. He made stops at the Little League World Series in 2001 and the Junior Olympics in 2005.  After earning his degree in Elementary Education from Washington State University, (Go Cougs!) Michael combined his passion for sports and his dedication to working with children by starting at Cobbossee full-time. In a deeply personal way, Michael understands the power of relating to boys through sports and open communication.
Head Coaches and Leadership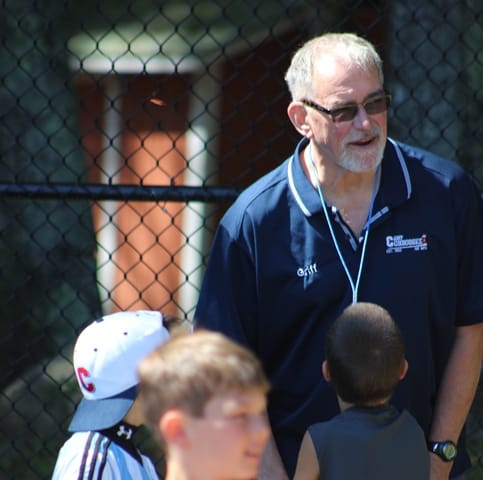 COACH MICHAEL "GRIFF" GRIFFIN – Head of Basketball, Director of Special Events and Traditions Griff just finished his final year as the Head Coach of Men's Basketball at the Rensselaer Polytechnic Institute. With 30 years of collegiate head coaching experience, as well as over 50 years in camping, Griff is our steady hand at the tiller. At the center of the Cobbossee experience are our color wars and traditions.  At the center of these stands Griff.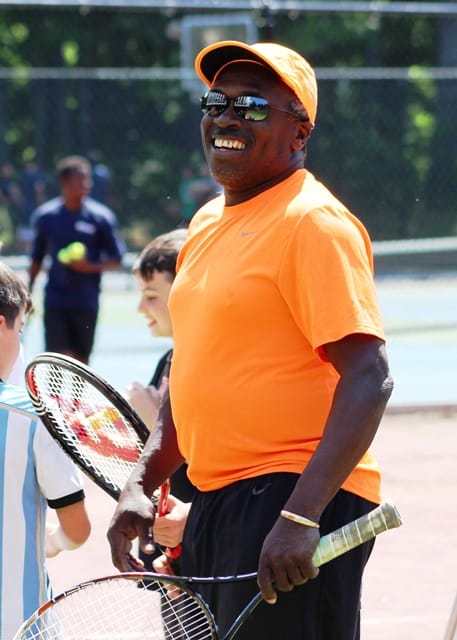 COACH LLOYD JOHNSON – Tennis Lloyd has lived and breathed tennis and Cobbossee for 21 years. After a storied career as a player Lloyd became an award-winning coach, eventually working with the Jamaican national team and coaching many prominent juniors. Lloyd loves personally developing Cobbossee boys as players, and is famous for instilling a love of tennis in every boy he encounters. He is also famous for recruiting other outstanding coaches from his native Jamaica. Reggae frequently rings out over the courts!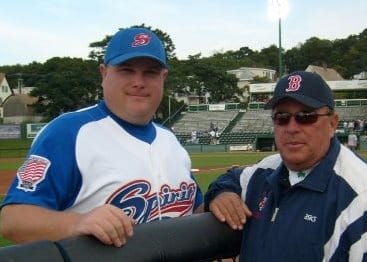 COACH TOM DONAHUE – Baseball In his eighth year as the Head Coach of Baseball, Tom Donahue has brought decades of head coaching experience to Cobbossee. Playing both baseball and football in college, Tom coached in the minor leagues for 12 years. He now coaches high school baseball and football in Lynn, Massachusetts when he isn't at camp.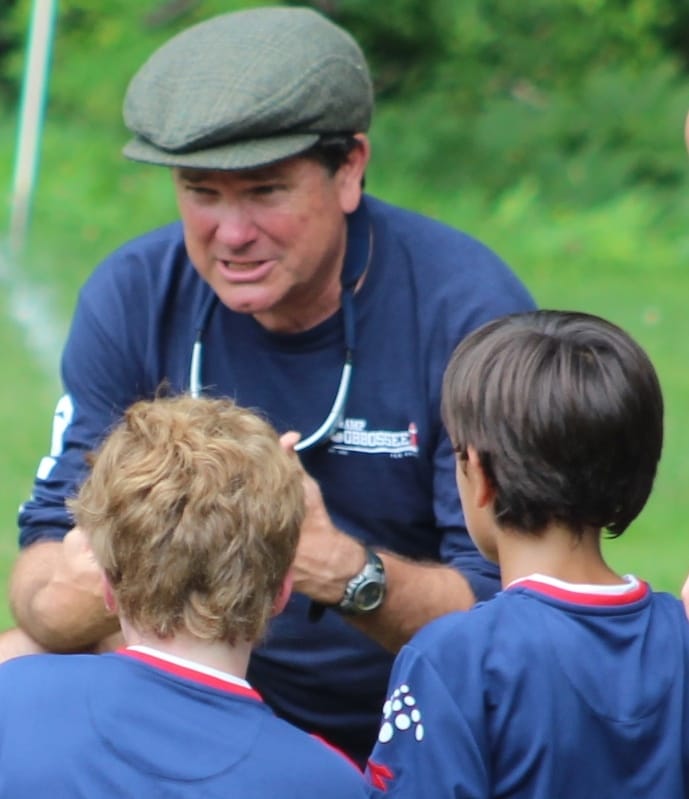 COACH GLENN KASTRINOS – Soccer With nearly 20 years of soccer coaching and playing under his belt, Glenn brings an immense amount of experience to the soccer fields of Cobbossee. Having played and coached internationally as well as professionally, Glenn is skilled at both instilling the essential fundamentals, as well as developing players at the heights of skill. Glenn is also a professor of Recreation Therapy at Western Carolina.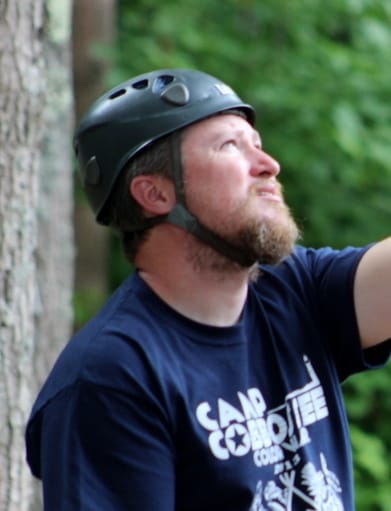 DAVE MCNAY – Adventure Director Dave's lifelong love of the outdoors and especially climbing brings crucial expertise to Cobbossee's adventure program. Having logged nearly a decade as an outdoor professional, Dave specializes in canyoneering, high ropes programming, and trip leadership and management. Cobbossee's adventure program has flourished under Dave's seven years of leadership, adding wonderful camping and whitewater trips to Cobbossee's bursting schedule.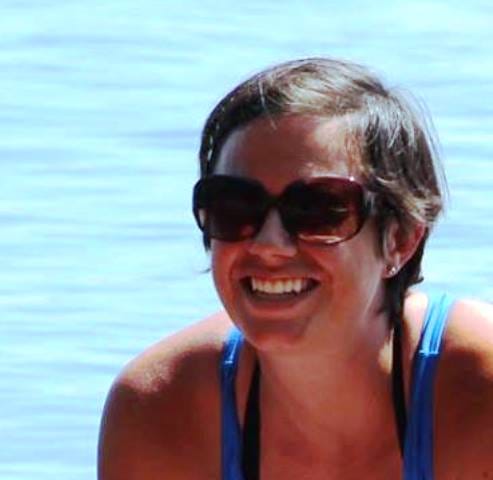 KATE PINK – Waterfront Director Approaching her fifth year directing Cobbossee's waterfront, "Pink" is known for her calm, warm approach to the waterfront as well as her constant emphasis on the safety of the boys. A professional lifeguard and aquatics manager for more than a decade, Pink keeps watch over every single thing that happens in our magnificent lake.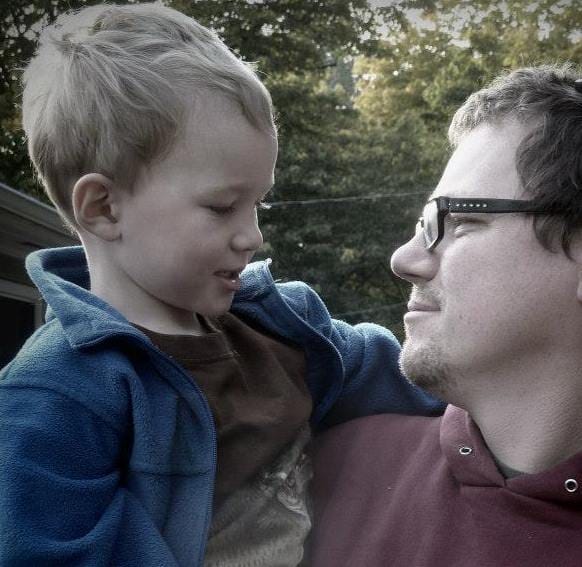 MICHAEL HEWARD – Head Counselor In his 21st year in camping, "Heward" is a huge reason the social and emotional life of our boys is so healthy. A counselor at a small k-12 school, Heward brings years of in-the-trenches experience to Cobbossee. He also brings his amazing wife, Heather, and their two children, Tank and Scout. Famous for mind-blowing special events, Mike knows more camp songs than almost anyone alive.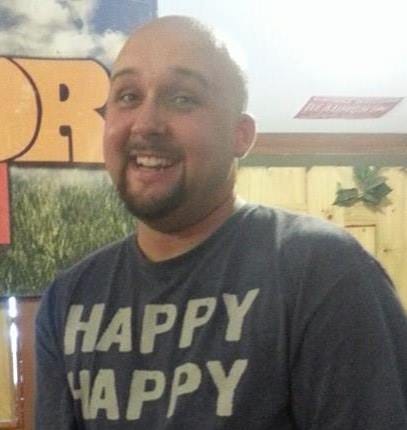 CLAYTON DODSON – Director of Operations Clayton Dodson is a long time public school teacher who takes a break each summer to make Cobbossee's "trains run on time." Clayton's gift for details and knack for special events are crucial to the mind-blowing fun our boys have at Cobbossee! He is also famous for his insane cheers and unbelievable color war costumes. He owns superhero capes in six colors.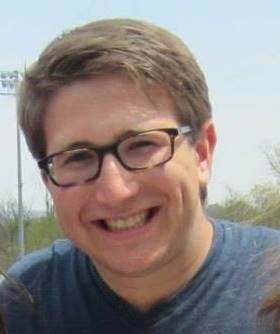 NEAL MARSHALL – Program Director Approaching his 12th summer at Cobbossee, Neal is the ideal man to make sure each camper gets exactly the correct mix of sports, adventure, and electives. Every three days the boys come check in with Neal and he hand-makes their schedule. As someone who lived the entire experience, Neal's precision in this regard is unmatched.