Staff FAQs
Can you tell me more about Camp Cobbossee?
Camp Cobbossee is a traditional four-week sports-and-adventure camp for boys. Cobbossee is located in the beautiful Maine wilderness, on the shores of Lake Cobbosseecontee. We are less than an hour north of Portland, Maine and only a couple hours from Boston. Each session, we have approximately 150 boys who come to camp to and form great friendships as they compete on our fields of sport and venture into Maine's amazing rivers, lakes, and forests. Cobbossee boys develop new life skills, learn leadership, and learn what it means to win with grace and lose with their head held high. Our values, brotherhood, community, and sportsmanship, lie at the center of everything we do.
What do the boys do each day?
The camp program is designed for instruction in many activity areas, from basketball, football, baseball and hockey, to water sports, climbing, arts and crafts, and more! Each day is absolutely packed. If you are someone who loves to move, who gets energy out of the energy of those around you, and simply loves to have a blast outside, you are reading the right website!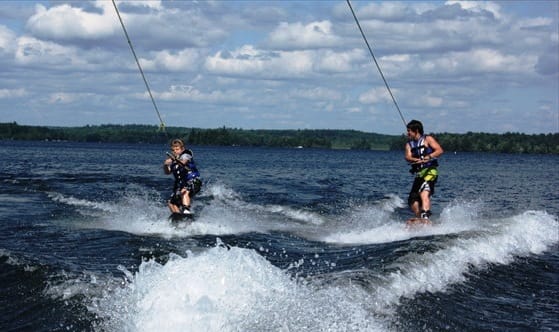 Who would be in charge of me?
Most of our counselors double up as coaches of the various activities and bunk counselors. In their counselor role, staff work under the supervision of an 'group leader,' who oversees all aspects of a particular age group. On the coaching side of things,  each sport has an Activity Head, who functions like a Head Coach. They supervise the many coaches that do some of the teaching in each area. Our Group Leaders and Activity Heads are teachers and coaches who have tremendous experience working with young people. They provide their staff with a great set of resources for teaching, coaching, and dealing with problems. However, there are other non-bunk positions available at camp, including administrators, a medical staff, office, dining hall and other support staff.
What are the dates of camp?
For 2017, Staff Orientation will begin in mid-June. This week-long course is required for all staff. The campers and staff leave camp mid-August.  Some staff members will be required to come to camp earlier for additional training if they need extra certifications or training. You will find this out during your interview with one of our directors.
Where do staff members come from?
A majority of our staff members come from colleges and universities in the United States and Canada. Other staff members come from Australia, New Zealand, United Kingdom, Mexico, and many other countries. Each staff member has completed at least one year of college/university.
Where will I be living?
All bunk staff live in the cabins with campers. Our bunks are comfortable, equipped with electricity and bathrooms with running water. You will have your own space for clothes and personal items. Each cabin will generally have 8-12 campers and three counselors. This group becomes like a second 'family' during that session. During staff orientation, we evaluate you for placement in a cabin that's a good fit and ensures an enjoyable summer for you and your campers. You will also share meals with your campers.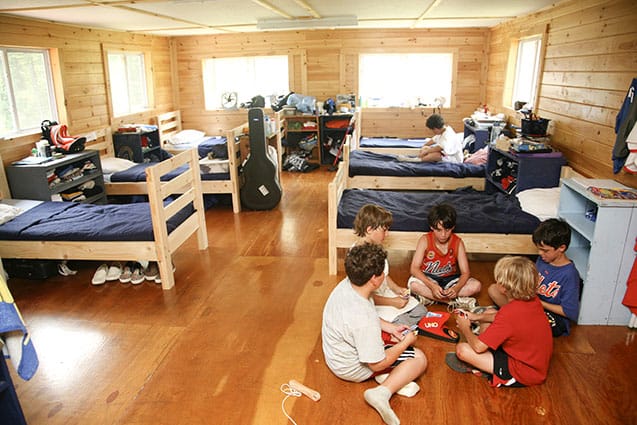 Will I get any time off during the summer?
Good question. Rest is very important. Staff members take six pre-scheduled days off during the course of the summer (which is approximately one per week). Additionally, staff members will have a period off each day. Counselors have two out of every three nights off. The third night is spent in the bunk with the campers. On nights off, counselors are free to leave camp after lights out. Something to keep in mind: this is not a 'normal' job with 'normal' hours. Successful staff members at Cobbossee gain energy from their boys and from the staff around them. Before you submit an application, ask yourself: are you ready to be a big brother to 12 energetic boys? Constantly? That sounds good? GOOD!
What can I do on my time off?
Camp is close to many scenic Maine destinations, and many counselors spend their days off in groups at beaches and state and national parks. Some counselors also leave camp the night before their days off and spend the night camping, or traveling to Boston or Portland for baseball games, shopping or nightlife. While some staff members drive their own cars on time off, we provide transportation to predetermined destinations for staff members who need rides. We have staff casino nights, movie nights, karaoke nights, and much more to provide entertainment for staff members once the campers are asleep.
Is there a curfew for staff members on time off?
Yes. Counselors leaving camp on time off are expected to return by 1:00 AM. Staff members should use their time off to "recharge their batteries" because we expect our staff to perform their duties to the best of their abilities and a full nights sleep is recommended.
How do I get to camp?
Counselors arrive at camp by either their own cars, by plane or bus. Counselors traveling by plane usually arrive at the Portland, Maine airport, whereas counselors who travel by bus arrive at the Augusta, Maine terminal. We will arrange for you to be picked up at the airport or bus terminal upon your arrival.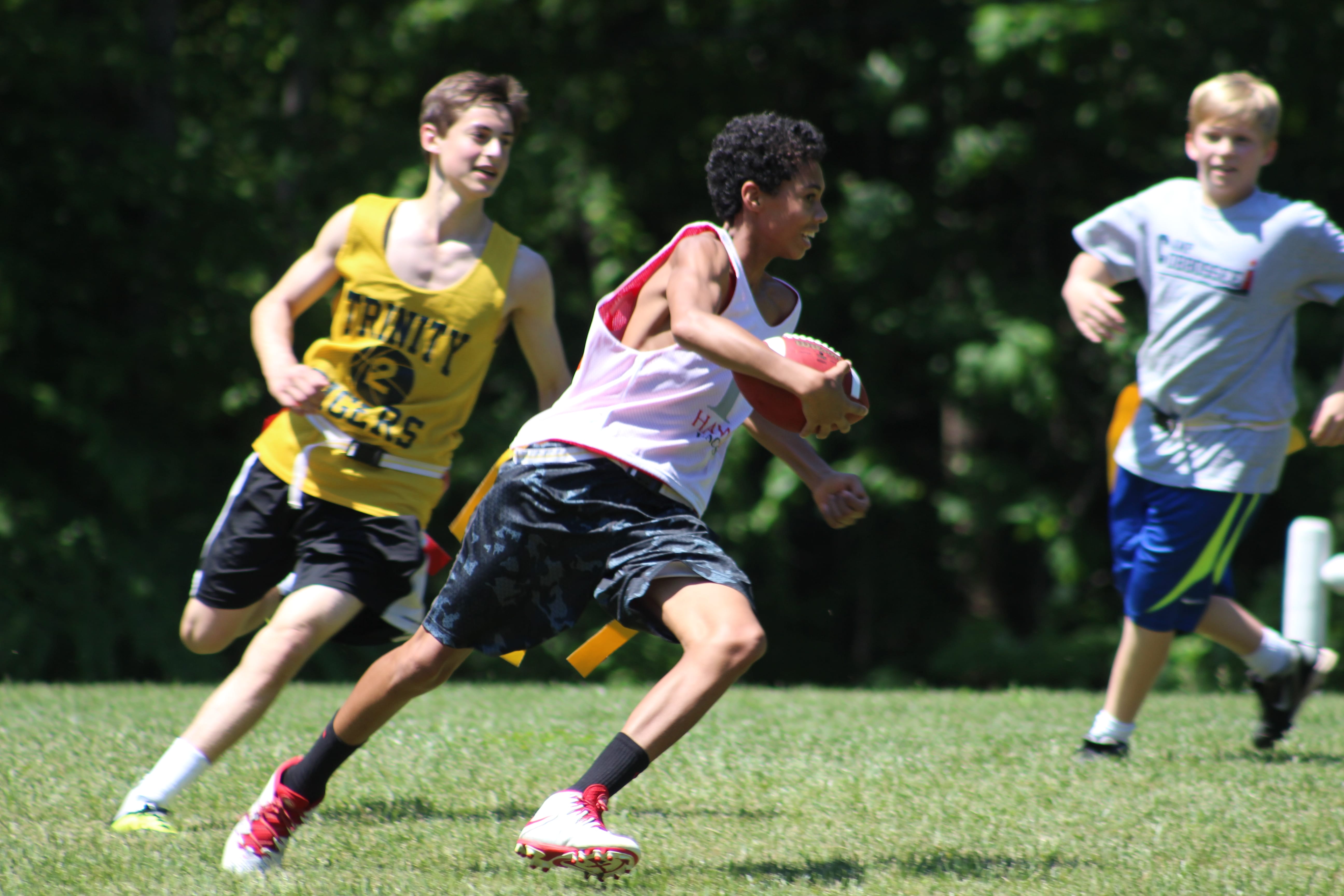 May I receive visitors during camp?
For the assured safety of our campers, we do not allow anyone unattached to camp on the premises during the camping season. Visitors may stay in town, and you will be free to arrange to spend your time off with them.
When do I get paid?
Every member of the staff gets paid every two weeks.
Can I smoke or use chewing tobacco at camp?
Camp Cobbossee is a non-smoking facility. The use of tobacco products on campus is prohibited.
What is the daily schedule like?
On a typical day at Camp Cobbossee, wake up is at 7:45 AM followed by breakfast being served at 8:00 AM for the entire camp. After a cabin clean-up, activities begin at 9:55 AM. Lunch is served at 12:30 PM and is followed by a rest hour that lasts until 2:30 PM. The afternoon consists of three program periods. Dinner is at 6:00 PM and then there is an evening activity every night. Two-thirds of the staff are off each evening and may leave camp after the campers are in bed. Each counselor will have one period off during the day.
Is there internet access?
Yes. There are computers with internet access available in the staff lounge. We kindly request that internet is only used during time off, so the kids can be properly supervised. Campers are never allowed on the internet. We also have phones in the staff lounge that are free of charge anywhere in the US or Canada. If staff members need to use cell phones, they must use them in the staff lounge. Cell phones are prohibited in the bunks. We also sell phone cards in the office for those who need to purchase some.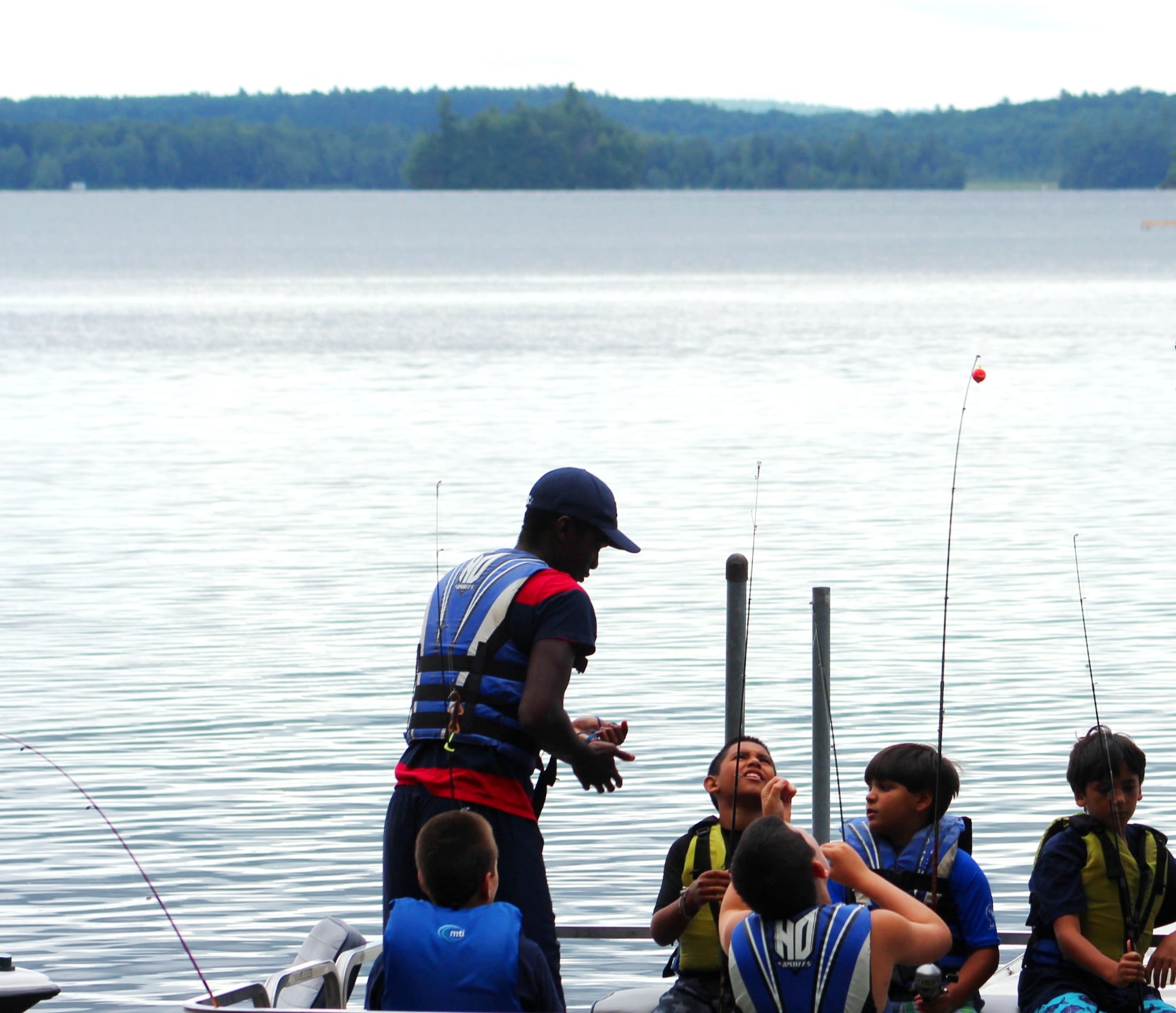 What about my cell phone?
This one is very important. Cobbossee is a special place – a place 'set apart.' As you will find, one of the main reasons Cobbossee is so amazing is that it is NOT like normal life. One of the many ways this is the case is that technology of all kinds plays a much-reduced role in the campers and staff's lives. For this reason, cell phones are absolutely prohibited in the bunks or 'out in public' at any time. On staff periods off, and after hours, cell phones may be used in the STAFF LOUNGE ONLY. Staff are not asked to disconnect from their digital lives. They are, however, asked to help our boys to do so. If you feel as if being away from your cell phone for most of each day, all summer long, is not the right situation for you, we respect that. We encourage you to find another form of summer employment that has a different approach to this technology.
It bears mentioning that, in the event of a personal or family emergency, any staff member has unrestricted use to the communications resources of Cobbossee. Any staff member may use any of the phones or computers in the office at a moment such as this.
What do I do with my valuables while at camp?
Each staff member receives his or her own lockbox and code to place valuables in throughout the summer.