Team Sports
Baseball
Led by our own Tom Donahue, former Minor League coach, our baseball program is one of our flagships. Bluey Field sits at the heart of camp, and is often the center of the action.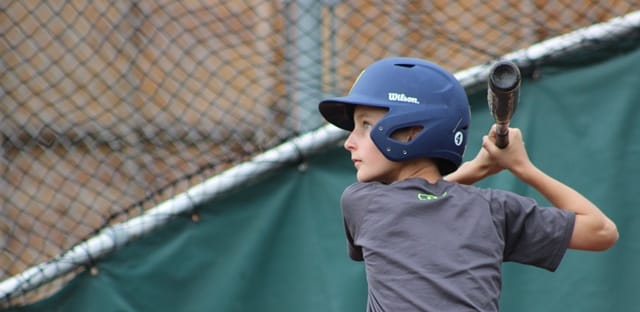 The Camp Cobbossee baseball program takes full advantage of our newly renovated Major League and Little League fields.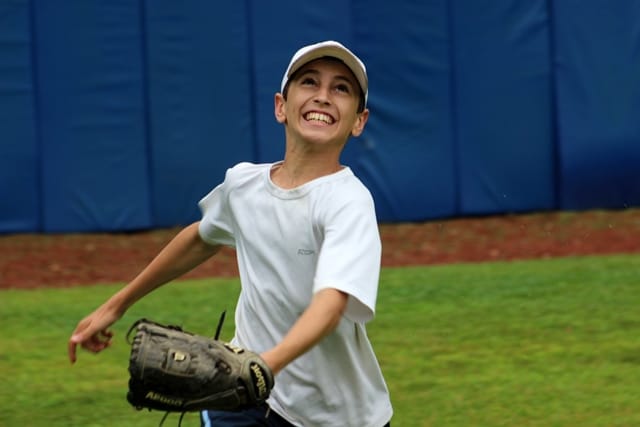 Campers can test their home run swing with our own mini "Blue Monster" left field wall.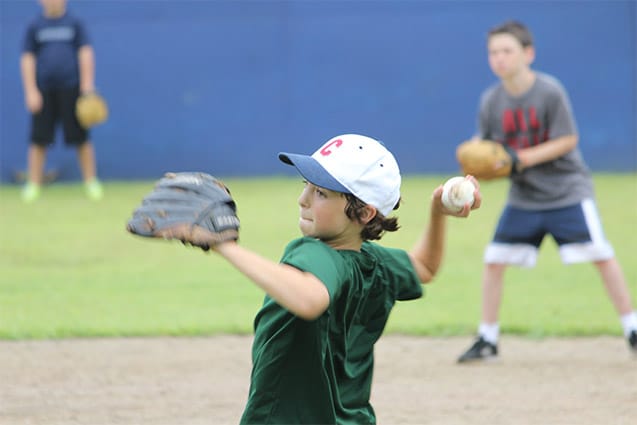 In between practices and games, campers use our professional batting cages and bullpens to polish their home run swing and pitching delivery with individual instruction.
Basketball
Our basketball director and head basketball coach at Rensselaer Polytechnic Institute (RPI), Michael "Griff" Griffin, has been coaching at Camp Cobbossee for over 30 years.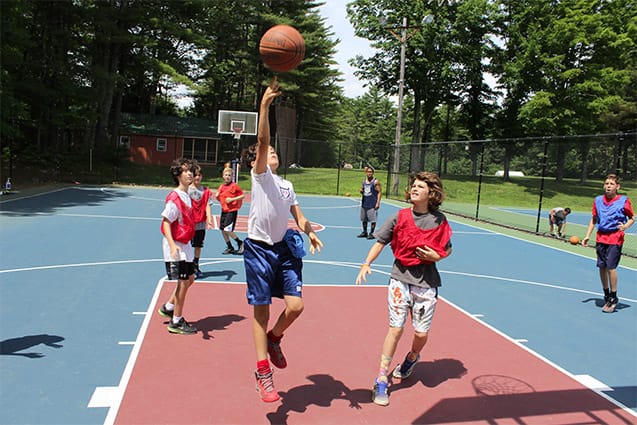 Griff oversees instruction at our amazing state-of-the-art 8,400 square foot indoor basketball facility–the Cobbadome.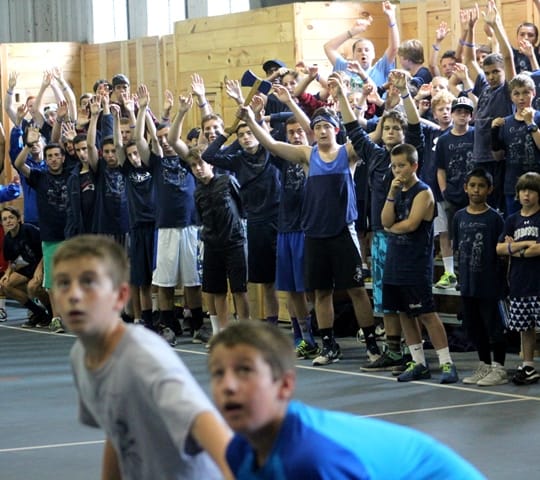 In addition, we have two regulation outdoor courts equipped with lights where on most evenings older campers can be found playing pick-up games before lights out. 
Flag Football
 All the speed, glory and fun of full-contact football without any of the risk.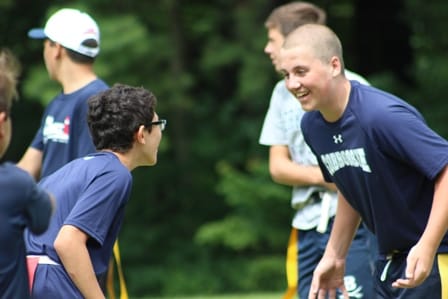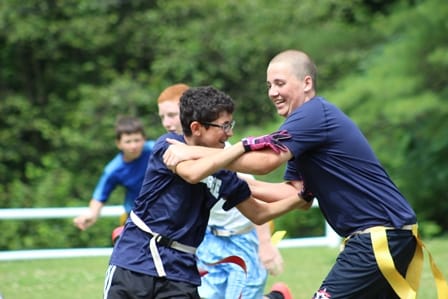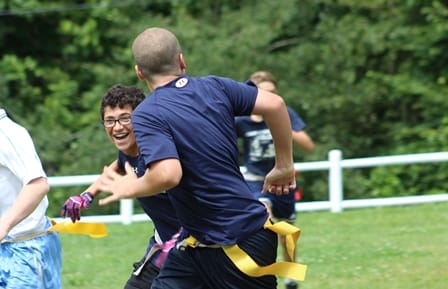 Our flag football program allows our campers to practice their skills without wearing full pads or worrying about hurting themselves. But no pads doesn't mean, "fake football". Quite the contrary, our flag football program builds core techniques and skills that greatly improve a player's all-around game.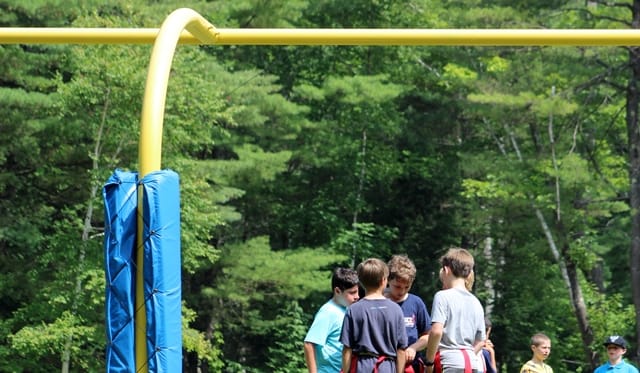 With fun drills and scrimmages that put new skills into action – like catching balls falling out of bounds. Flag football is quickly becoming a favorite. We even play under the lights!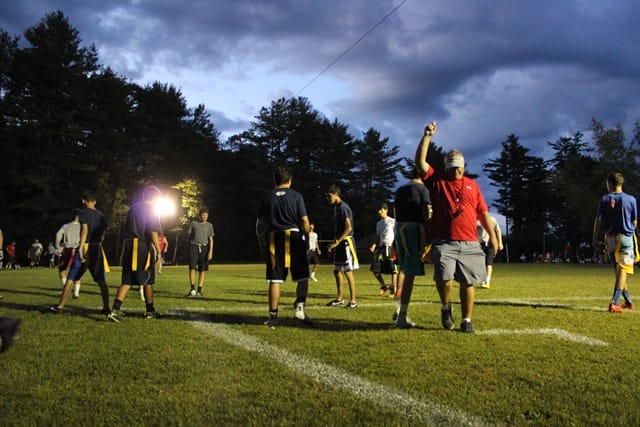 Lacrosse
Like everywhere in the United States, lacrosse's popularity is exploding at Camp Cobbossee.  Campers new to the sport work on stick handling, cradling, passing and scooping. while the more advanced players master game concepts and strategy.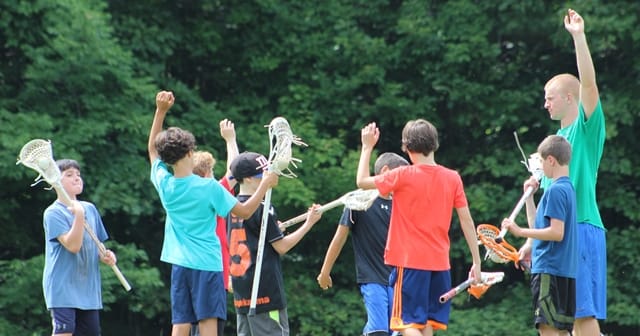 We play games, tournaments and put a lot of balls on net!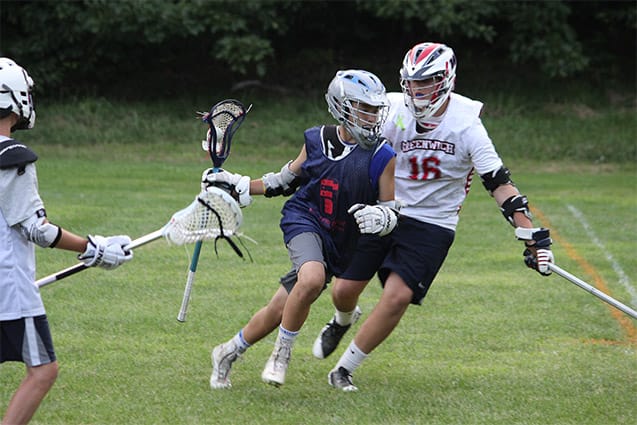 Soccer
Glenn Kastrinos brings decades upon decades to our soccer pitches.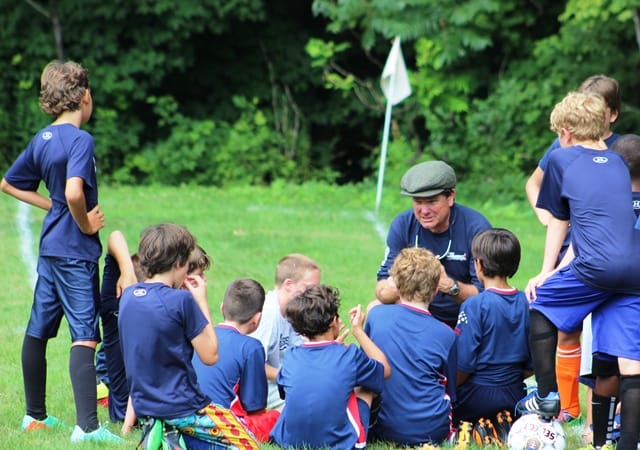 Our program is developmental, with drills quickly converting into game scenarios.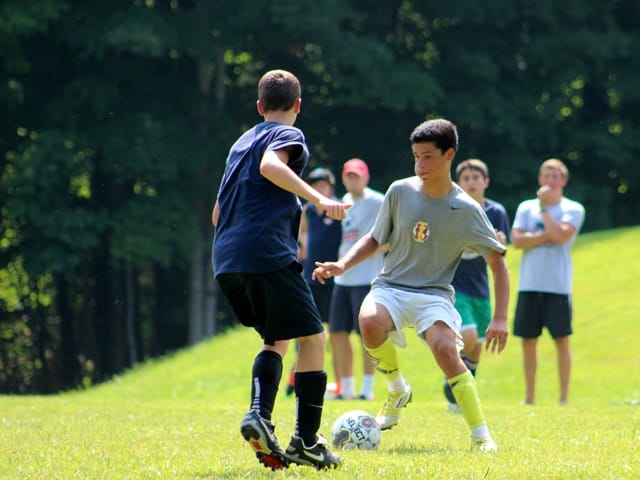 Coach Kastrinos and his staff use intercamps as a testing ground for skills acquired in daily sessions.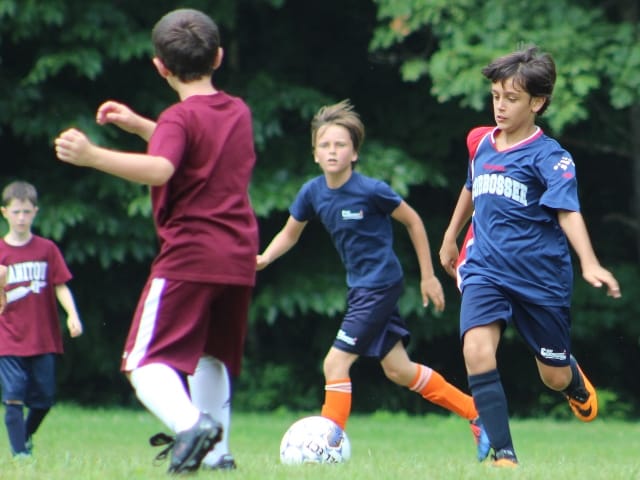 Soccer at Cobbossee is a blast!
Volleyball
Due to our two pro-sized beach volleyball courts (one right on the lakefront!) and our amazing coaches, volleyball at Cobbossee is a staple and a favorite.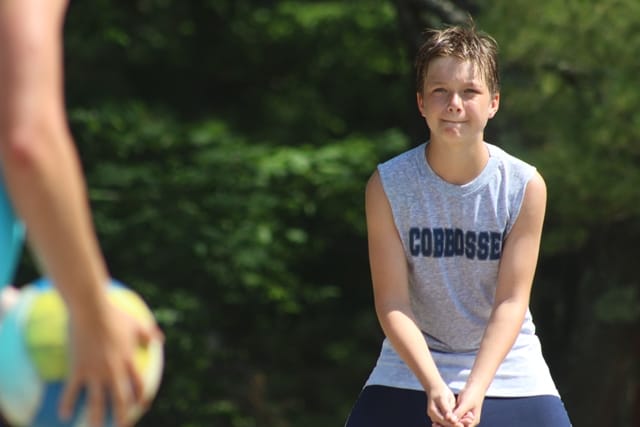 Our coaches focus on skill building at the young ages, and as our athletes advance, quickly transition to exciting match scenarios.
Because of volleyball's popularity, it appears in many of our intramurals and special events.
Hockey
Our NHL sized hockey rink is the centerpiece of our hockey program.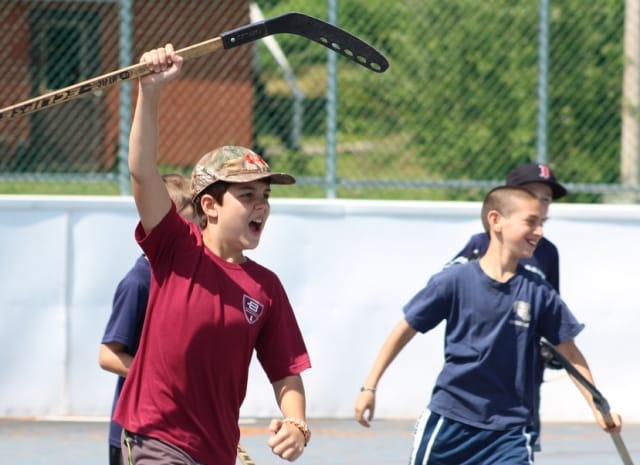 Covering every facet of the game: stick handling, shooting, skating, goalie skills, team play concepts and real-time game scenarios, our coaches build skills with beginner and experienced players.
European Team Handball
Camp Cobbossee is one of the few camps to offer European Team Handball. This exciting, fast-paced Olympic sport combines the complex ball handling of basketball with the teamwork and passing of soccer. Two teams of seven players each pass and bounce the ball, trying to throw it in the goal of the opposing team. It's super fun and is something that our older campers love teaching to new campers each summer.