NEED TO KNOW
We get asked all the time: "What do you do the rest of the year?" We do this. Call us, email us, reach out in any way. We are here for you.

Enrollment for the 2024 season is now open!

Session 1:
June 20 - July 14
$9150 – all inclusive

Arrival day: June 20
Parent's visiting day: July 14


Two Week "Stay and Play"
First Session: June 20 - July 5
Second Session: July 17 - July 31
$6150 – all inclusive

This option is only for
first-time campers LEAVING grades 2, 3, 4
Two-week spots are very limited


Session 2:
July 17 - August 10
$9150 – all inclusive

Arrival day: July 17
Parent's visiting day: August 10

QUESTIONS? WE'VE GOT ANSWERS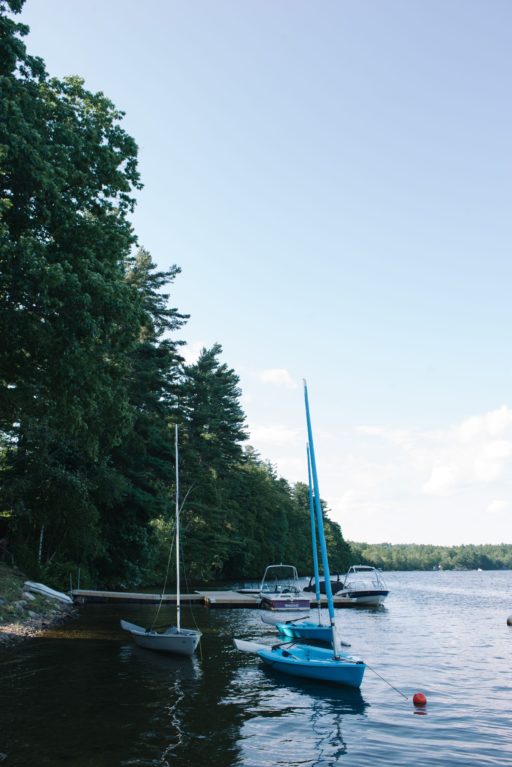 IS CAMP COBBOSSEE VERY COMPETITIVE?
The best way to describe how "competitive" sports are at Cobbossee is this: if you walked by one of our sports fields during a skill session or during a full game, you'd see boys trying really hard. This is a place where boys love a good game. So you'd see concentration, lots of effort, and some close games for sure! And then as soon as the game was over, you'd see joking, laughing, high fives, and lots of good-natured excitement about what everyone gets to do next. This isn't a place where boys are mean to anyone because they are learning a new sport, or a place where how good you are at sports means how well-liked you are. At Cobbossee, sportsmanship is king. Boys come here because they like playing all kinds of sports with their friends. If you aren't good at a sport yet, don't worry! We are going to help you improve, and no one will be mean to you in the meantime.
WHAT HAPPENS IF I GET SICK OR I HURT MYSELF?
We have three registered nurses at camp and there are two hospitals located within 15 minutes of camp. If there are ever any incidents that arise, you can be assured that you will be in good hands. Josh, Katie, and the Head Counselors check in regularly on anybody who isn't feeling well. Everyone wants anyone not feeling well to get better soon!
HOW DO I COMMUNICATE WITH MY PARENTS?
You are welcome to write as many letters as you like — many boys write them during the second half of our quiet time each day, called 'rest hour.' We mail them for you. Your parents can email you 'letters' (or snail-mail you paper letters!) as much as they like. We print these out and you get them like the rest of your mail. Once a session, you and your parents will talk on the phone for about 15 minutes. We know, it doesn't sound like a lot of time, but you'll be outdoors having fun all day…there won't even be time! Your parents will be able to "see" what's going on by viewing the pictures and newsletter in our online community.
IS THERE A UNIFORM?
Campers are expected to dress appropriately for day-after-day of fun, sports, and adventuring! There is no required uniform. For example, if you are playing baseball, cleats and baseball pants would be expected. During inter-camp competitions, campers wear Camp Cobbossee clothing. Most boys wear athletic shorts, a simple t-shirt, socks and athletic shoes. Baseball hats are common, too.
How do I choose which activity to go to?
If you are currently in fourth grade or below right now, you will get an amazing schedule from us every three days so you can try a little of everything. This way you can just focus on having a wonderful time and trying everything out. Of course, each day for two periods, everyone chooses activities from a variety of categories (i.e. land sports, water sports, hobbies). It's called "Cobbachoice" and it's awesome. If you are in 5th or 6th grade, the first three days we give you an "observation schedule" and then after that, you can customize as much as you like! If you are in seventh grade or higher, you choose everything! The schedule works on a three-day rotation, so nothing ever gets repetitive.
WHAT IF I'M NOT A GOOD ATHLETE?
The great thing about Cobbossee is that it's just about the best place in the world to try new things. At Cobbossee, what matters isn't the level of skill with which you play, but rather the enthusiasm with which you play. If you are a boy who just loves to be involved in the game, to have a role, then Cobbossee is for you! We have boys who are really serious about one sport and therefore quite skilled... we have boys who are just fine at many sports and love to play... and we have boys who wouldn't call themselves 'great' at any sports, and they still love to play them. All fit in wonderfully here at Cobbossee. What matters is that you want to be in the mix!
WHAT HAPPENS IF I START MISSING HOME?
Missing home is totally normal! That's the first thing to know. If it happens, it isn't going to "ruin your summer" or anything like that. We like to talk about it as if it is a rain-storm. If it rains at Cobbossee, we either keep playing or do something totally amazing instead of what was planned. Same with missing home. It's completely understandable that you might miss your house and your family a little. It's a good thing! We've got about a million different approaches to feeling a little homesick, and they all work differently for each boy.
CAN I BRING MY GAMEBOY, PSP, OR MP3 PLAYER?
Cobbossee is all about making friends, playing hard, adventuring, and connecting with your counselors. Therefore, the ONLY electronic device that you can bring is an old-school iPod Shuffle or similar mp3 player. Music is great! However, your old-school device CANNOT receive internet, take photos via a camera, store photos, or record and store moving pictures. For the same reasons, electronic games (Gameboys, PSPs, etc) are not permitted at Cobbossee, nor are e-readers like Kindles, Nooks, or Ipad Airs. Bring books! When you are done with any one book, we'll get you another one!
1 Camp Cobbossee Circle
Monmouth, ME 04259
Nearest Airport: Portland International Jetport, 1001 Westbrook St, Portland, ME 04102
Contact Us